Ray Boutotte:

September

 2019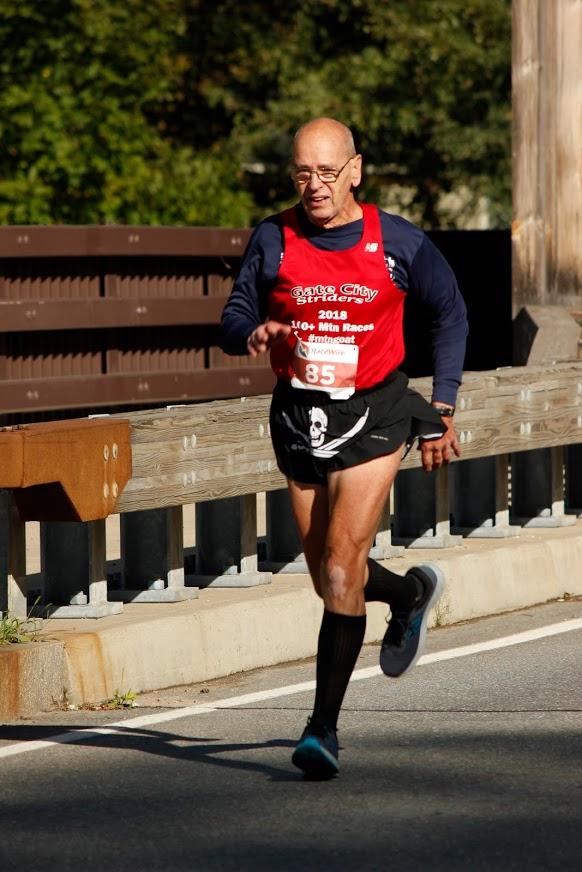 I started running more than 30 years ago. I needed to do something for exercise - my son was in high school track and said I should try running and after my first race I was hooked. I have done 27 marathons and 1 50 k; my fastest marathon was 3 hours 17 minutes and a ½ marathon in under 1 ½ hours and I have been doing the mountain series since it first started. I like doing series races and races that I can run with the dogs. I pushed 2 of my grandchildren in a stroller and now 1 of them is finished college and the other will graduate next year. I wrote a program for timing and scoring and used it for Slattery's Turkey trot in Fitchburg for close to 1000 runners for several years and other races. My first program was on a radio shack trs100 that I still have and works for small races. I am a slow runner now and often am told that I race walk good, but the thing is I am not trying to race walk. Running has been an important part of my social life and my wife often accompanies me to races and/or runs short races with me. I belong to 3 clubs but I find Gate City Striders the best I joined when I moved to Pepperell Ma.
Why do you run?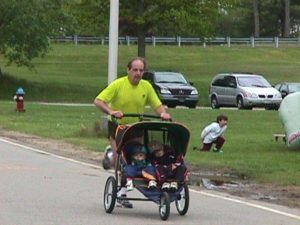 health, fitness
How many miles do you run in an average week both during peak and off peak times?
I walk fast or run slow anywhere from 45 minutes to as much as 2 hours a day don't keep track of miles also run a race most weekends.
What is your next race?
I have the last Mountain race Sunday and the Chad ½ marathon in a few weeks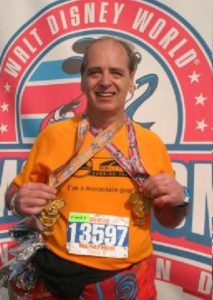 How has your training changed to meet your goals over the past several years? I don't keep track of training miles anymore
How do you motivate when you don't want to run?
Look for something different to run in winter it could be snowshoe race
What is your favorite race?
Don't really have a favorite
What is your funniest running or race related memory?
Running a clothes optional race in Texas and meeting a running couple I know there.
What is your favorite post-race food?
watermelon
What foods work best for you pre-race?  What did you find didn't work for you?
I eat anything I want before a race - over the years I found it makes little difference.
Do you prefer to run in hot/humid or cold temperatures?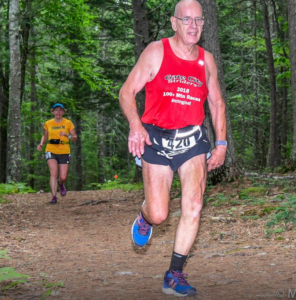 I like hot
Outside of running, do you crosstrain and how?
No real cross training
Outside of running, what other hobbies do you have?
Gardening, rebuilding my 1939 John Deere model L tractor, and getting my 1968 jeep running again. Dog agility
What is your favorite flavor of gel/GU?
Strawberry
What made you decide to start running?
Needed to do something for fitness
What do you do for a living?
I am a electrician but work as a mechanic for a small company 1 or 2 days a week
How many pairs of running shoes do you currently own?
Too many
Do you like running in the rain?  In the snow?
I hate the rain prefer the snow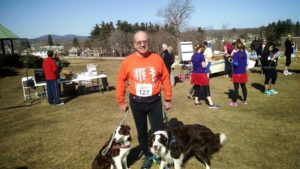 Crunchy or creamy peanut butter, and what brand? 
Creamy natural