The Cross Country Grand Prix consists of 5 races run on open terrain. Courses may include grass, dirt, wooded trails, hills and flats. Races take place in New England from September through November. Race distances vary from 5K to 6K for the women and 5K to 10K for the men and masters men. Men and women race separately. Points are awarded for both individuals and USATF club teams.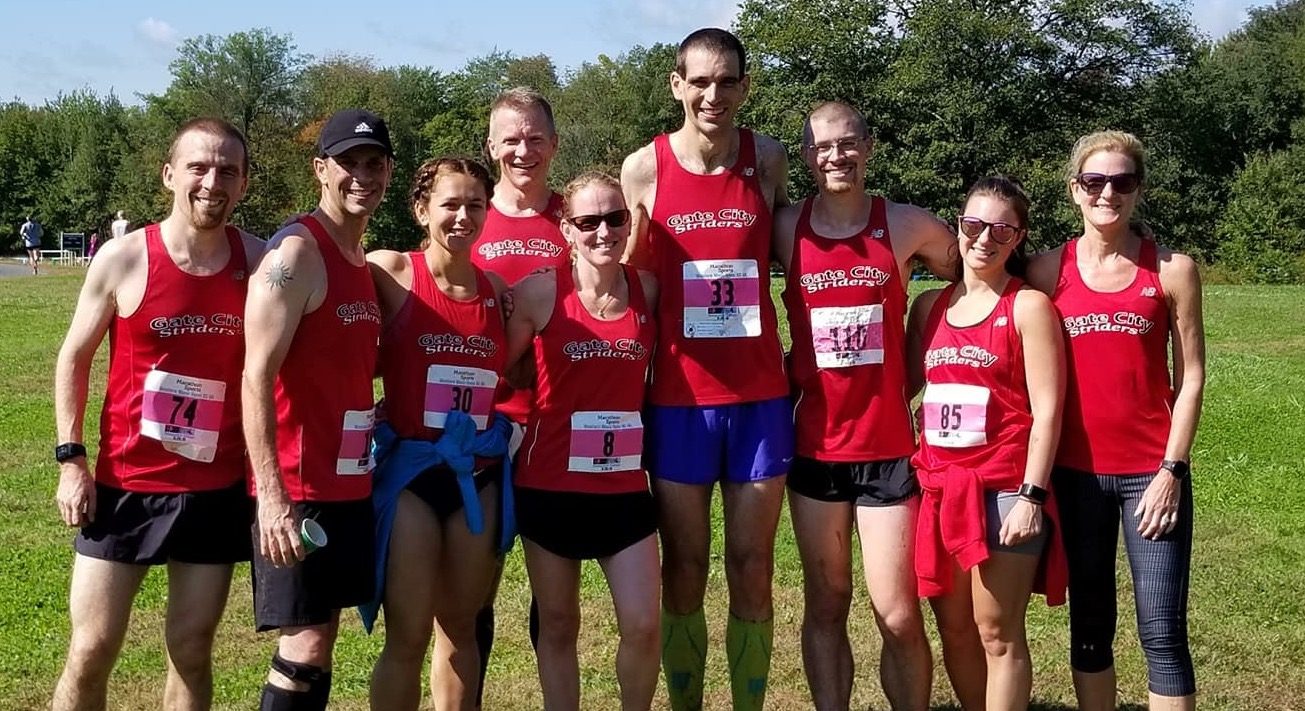 Please complete the Competition Race Information Form to let us know which USATF NE Cross Country Series races you will be running. This form allows the competition committee to track how many runners we have competing in each division, assist us in end of the year reimbursements and inform members if there is a code for discounted entry.
(Check back later for 2023 information!  The 2023 USATF Cross Country page isn't available as of early March, 2023)
Visit the USATF NE Cross Country Website for the most updated information about the 2022 Cross Country Series.
Resources:
USATFNE Cross Country Grand Prix website: Cross Country Grand Prix
Competition Race Information Form Link: Competition Race Information
Want to be reimbursed for running in this series? More information about the Gate City Striders Reimbursement Program can be found here: Club Race Reimbursement Information