Indoor Track 2024 Season
Indoor coached track workouts- Registration for the 2024 Session will open soon.
WHAT: This is a 10 week indoor track workout coached by our GCS team of coaches.  The Hampshire Dome track is 1/5 of a mile.  That's almost like being at the Nashua High track.
<!::Walk on registration is allowed!  Print out the waiver and application below and take it with you to the workout, along with $10 in exact cash (or maybe the Dome desk will break a $20 for you).::>Please note that the maximum allowed on the track for the workout is 50 people - first come first serve and priority goes towards those registered for the series.
Important Note:  For safety reasons, enrollment is limited to 50 runners.  Postmark will determine the order of receipt.  Entries received after the limit is reached will be returned.  No refunds for unused weeks when you've signed up for the full session.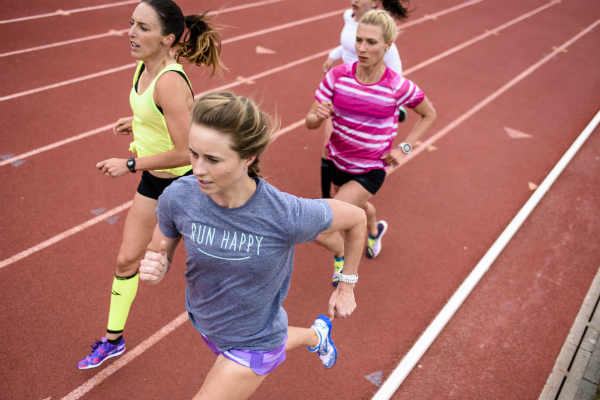 Competitive & Beginning Runners:
(for GCS members only)
TUESDAY nights from January 9, 2024 to
March 12, 2024*
Warm up 6:00 to 6:10pm
Discussion 6:10 to 6:15pm
Workout 6:15 to 7: 15pm
Cool down run 7:15 to 7:30pm
*If the Dome closes due to inclement weather, workouts will be extended at the end of the schedule.
Where:
The Hampshire Dome Hampshire Hills
50 Emerson Road Milford NH
603-673-7123
Program Fee:
The cost for the 10 week program is $75. (See form and waiver below).  Program is limited to 50 runners.  No Refunds.