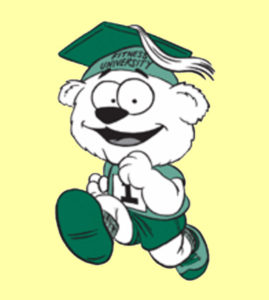 Fitness University is a free running fitness program for children ages 3 to 14 in the greater Nashua area. Developed in 1989 by the Gate City Striders, Fitness University is dedicated to promoting the importance of fitness, fun and good health. Children of all abilities are encouraged to participate.
March 24, 2023
Fitness University will start on Tuesday , June 27, and will happen every Tuesday until August 8, 2023 (we won't have it on 7/4/2023)  This year, Fitness University will take place at the Nashua South High School track.
Registration will open on May 1, 2023.  And follow us on our Facebook Page for all the up to date information.
Also, don't forget we rely on support from our sponsors, and our volunteers.  We will send out information and a link to sign up for a volunteer spot as the season gets closer.  And remember, you can sign up to help out with your child's group (or another group if you would rather)! Also, if you know of any local businesses that might be interested in supporting Fitness University, let me know!
Looking forward to seeing everyone in June!
Carolina Tumminelli & Lea Reilly
Program Directors – Fitness University
Gate City Striders
2020fitnessuniversity@gmail.com