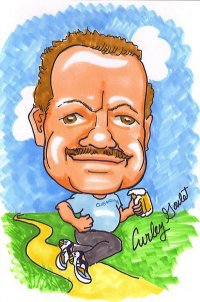 The Curley Goulet Memorial Novemberfest Trail Run and Party (aka Novemberfest) has been held on and off (but mostly on) since 1995 with a tradition of bringing in celebrity guests to entertain the runners. Over the years, the celebrity guests have included Bob Dole, Bill Clinton, Monica Lewinsky, The Pope, The Three Stooges, (headless) Ted Williams, John Kerry, Doctor Anthony S. Fauci, and Father Dick.  Join us for the 25th running of this fun and charitable event on November 19th, 2023!
Register at:  https://runsignup.com/Race/NH/Nashua/NovemberfestRace
Novemberfest is hosted by the Wednesday Evening Church Group (WECG) with all the proceeds benefiting The Nashua Children's Home. Keep up with information and announcements by following Novemberfest's Facebook page.
Novemberfest features: Special celebrity guests, a start and finish line, cutting edge Timing Technology©, inaccurate 7.3k(ish) course through beautiful Mine Falls Park, no toll booths, Martha's famous microbrews, wicked swell prizes, ton's O' fun and, did we mention, No Whining or Complaining!
Race day registration and the post run party is held at Martha's Exchange at 185 Main St. in Nashua from 9:33am until 11:03am. The race starts promptly at 11:33 am a short walk or drive from Martha's and runs through Mine Falls Park. The post race party is held at Martha's Exchange following the run.
The start finish area is near the Pine Street Extension Entrance into Mine Falls Park about 200 yards west of the Millyard Smokestack.  All entrants are eligible for our Children's Home raffle where you are likely to win a prize of significant value. Raffle prizes include (but aren't limited to!) gift certificates from Goodale's Bike Shop, accessories from Tulley BMW, jewelry from Cardin Jewelers, a mystery door prize, and much more.
If you have any questions or would like to volunteer, please contact Bob Thompson at 
rdtskis@aol.com
.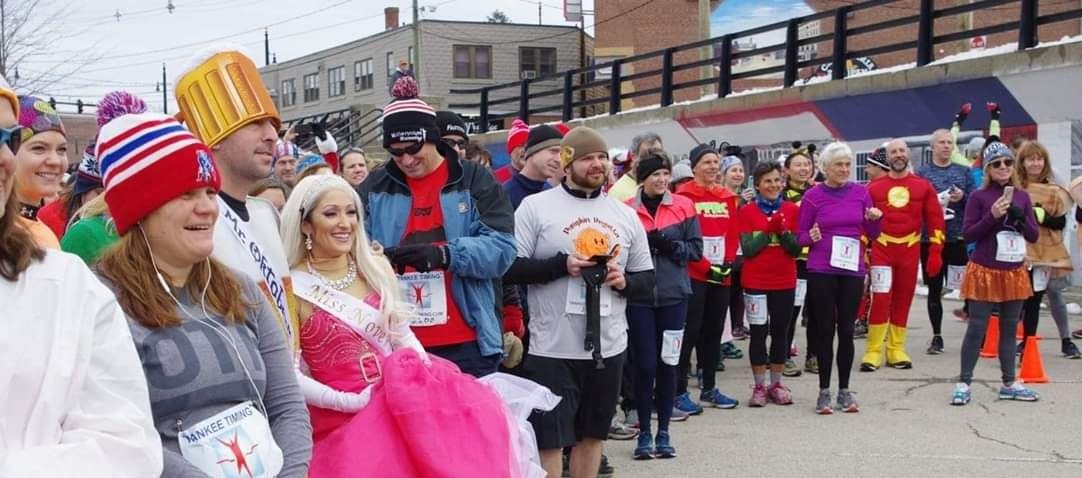 Race Registration
https://runsignup.com/Race/NH/Nashua/NovemberfestRace
Parking
There is plenty of free parking on Main Street and behind Martha's Exchange which is located at 185 Main Street in Nashua NH.

Awards
Custom medals to first male and female finishers
Custom medals to top 3 male and female finishers in 10-year age groups
Medals presented at post-race party at

Martha's Exchange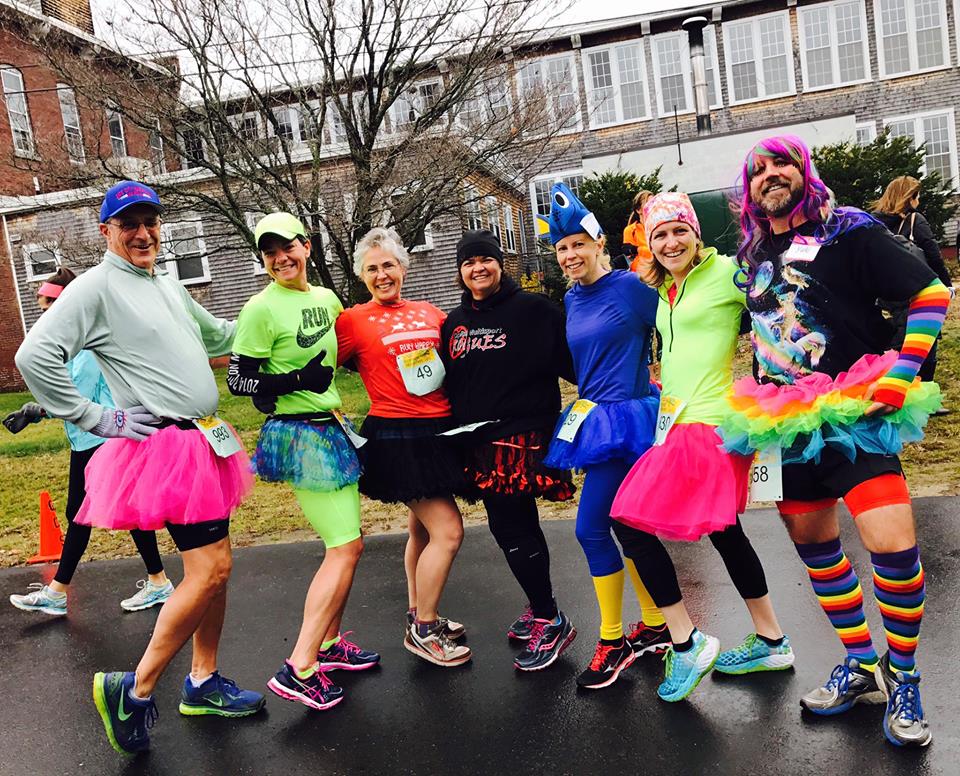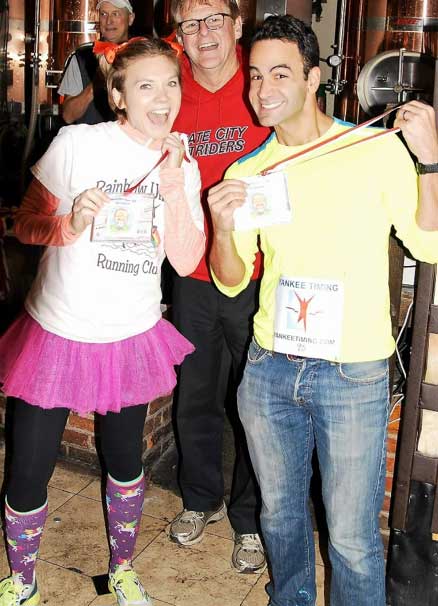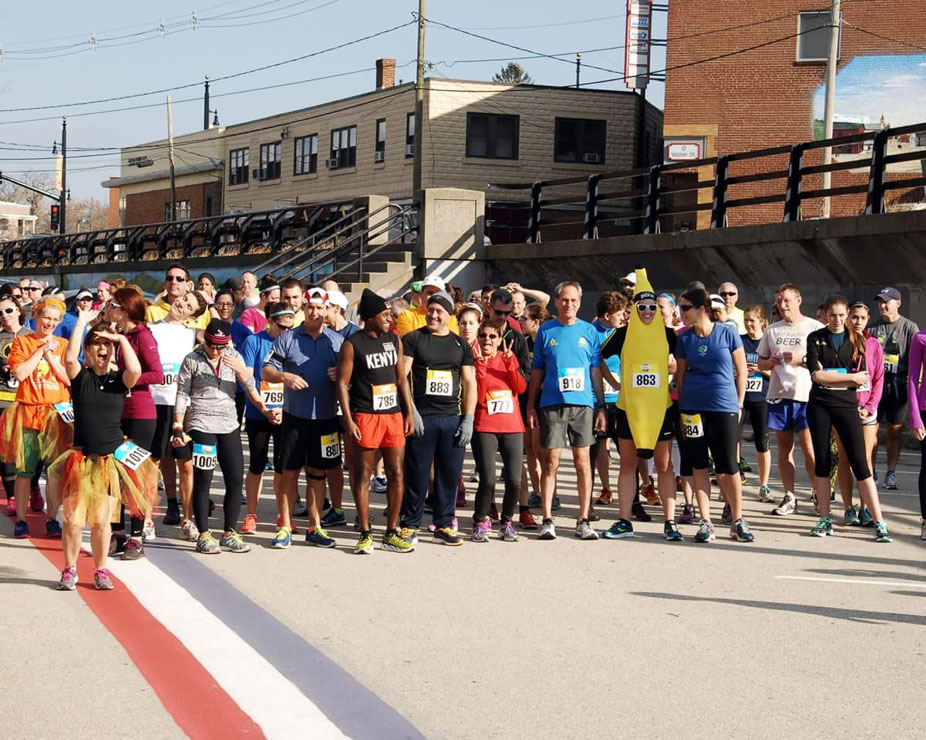 Post-Race Party at Martha's Exchange and Brewery
For a small donation to the Nashua Children's Home, Martha's will serve you a refreshing draft micro-brew from their fine selections and a ticket for second beer. Martha's Exchange and Brewery
Martha's full food and bar menu will also be available.
Raffle
Entrants receive one raffle ticket to select among the various raffle prizes
Prizes include restaurant gift certificates, jewelry, equipment and much more from local merchants. Additional tickets available for sale.
Celebrity Guests
Each year race organizers invite celebrity guests to entertain the runners.
In 2017, the pre-race mini-concert featured Fats Domino, David Bowie, Tom Petty and Prince. Way back in 1999 Bob Dole set the bar when the race was sponsored by Viagra. Previous years' celebrity guests included Donald Trump, Melania Trump, Chris Christie, Hillary Clinton, Big Papi, Tom Brady, Pope Davey XVII, Ben Carson, Artie T. Demoulas, Artie S. Demoulas, The Most Interesting Runner In The World, David Ortiz, Mike Napoli, Replacement Officials, Charlie Sheen, Peter Griffin, Stewey Griffin, Tiger Woods and Friends, Bernie Madoff, Ted Williams Frozen Head, Headless Ted Williams, John Kerry, Drs. Howard, Fine and Howard, Father Dick, Fritz Weatherbee, Mark Martin, Bill Clinton & Monica Lewinsky.
Race Course Details 
The course is a beautiful "lollipop" design and is mostly flat with a few hilly sections. The trails through Mine Falls Park are mostly wide flat dirt trails that are easy to run on. As trail races go, this would be rated a very easy course. The course will be marked with signs.
The race starts and finishes near the Pine Street Extension/Nashua Millyard entrance to Mine Falls Park.
· The course goes downhill into Mine Falls Park along Spine Road and the Nashua River
· At the flagpole, continue straight on Spine Road toward the highway underpass
· There will be one water stop near the flagpole that you will go by twice.
· Continue under the highway, bear right staying on Spine Rd.
· Continue up the 2 hills on Spine Rd. to the top of Mine Falls
· Turn left at the end of Spine Rd and follow the path keeping the Mill Pond and canal on your right. (Stay on north side of canal. Do not cross the bridges to south side.)
· Continue back under the highway and stay on Spine Rd.
· At the flagpole, stay straight on Spine Road, up the hill and the finish at the mill buildings.
For more information follow Novemberfest on Facebook at https://www.facebook.com/Novemberfest-Race-177406138984582/